Luxury Addiction Treatment
Healthcare professionals are in the best position to be the first to recognize addiction and substance abuse in their patients. They know the signs and can use various screening methods to identify potential substance abuse. These tools can also determine the best type of assistance, the best facility, and what treatment services are appropriate.
A common and effective screening method is SBIRT, which stands for:
S

creening: Assessing the patient for signs of substance abuse using standardized screening tools.

B

rief

I

ntervention: Engaging a patient showing the signs of substance abuse in a short conversation, providing advice and feedback.

R

eferral to

T

reatment: After determining the patient's addiction treatment services, you refer them to advanced treatment options.
The last step, referral to treatment, is crucial. Therapy professionals typically don't have the time or resources needed for the long-term care programs that their patients need to recover. Additionally, the patients often need 24-hour care for the mental and physical withdrawal effects, which therapy professionals can't afford.
The only option is to refer their current clients to advanced addiction treatment services, such as AToN Center.
A professional can only refer an existing client after assessing them and determining they need advanced addiction treatment services by professionals. They also need to agree to receive cutting-edge treatment explicitly. Afterward, professionals can guide current clients to find the best treatment option that suits their needs using specific guidelines.
Professionals can use the American Society for Addiction Medicine (ASAM) placement criteria to determine the best treatment options and the level, intensity, and length of care and treatment. Matching patients to treatments based on patient characteristics is a widely used practice that improves the treatment outcome.
Assessing a new client's needs and level of care helps select the best facility to treat them. There are many types of rehab facilities in the area to choose from. Therefore, it could be difficult for patients to understand which choice is best for their circumstances. That is why assessment is an excellent first step, followed by a professional's recommendation.
Professionals can obtain information on all the facilities on the SAMHSA website. However, it would be best to consider the following factors when choosing a rehab facility in San Diego.
Southern California luxury rehab
What to Consider When Choosing a Treatment Center for Your Client Referral Process
Consider the factors below when deciding on referral opportunities. These will help professionals pick and recommend a treatment facility that is best suited to handle quality referrals.
All the facilities professionals consider should accommodate the type of treatment determined to be the best during the assessment. Most rehab facilities have this information on their website or social media handles. If a professional can't find it, they can call the treatment facility to make sure they can handle potential clients.
Licensing and accreditation by the state are critical. They prove the treatment is safe and evidence-based. If possible, confirm whether the healthcare professionals that will tend to the patient while there are individually licensed.
To increase the chances of recovery, only consider rehab centers that have had successes with current clients. Online reviews and research of the validity of the claims made on their website should give you the necessary information.
To convince a potential client to pursue treatment, consider their income level and recommend only those they can afford. Also, if they have insurance, only feel rehab centers that their insurance covers significantly.
There are various treatment methods. For instance, AToN offers a variety of addiction treatment options for clients. These include comprehensive psychological assessments, an on-site San Diego detox, recovery study work, intensive cognitive behavioral therapy, exposure therapies. We also offer offsite community support meetings like Non-12 Step, SMART Recovery®, and 12 Step meetings.
Several treatment options exist; some don't use medication, and others use spiritual guidance during detox. Determine the best one for the patient and recommend only available facilities.
The treatment durations offered by the facilities must match the new client's needs, which were arrived at during the assessment. Most facilities treat the patient for as long as it takes, but professionals must ensure their client's needs are accommodated.
Not all rehab centers can handle all types of addictions. And even if some can, they may not specialize in the one a potential client is dealing with. As professionals know, different addictions require different skill levels and different forms of treatment. Ensure that the facilities are considered to specialize in the client's problem.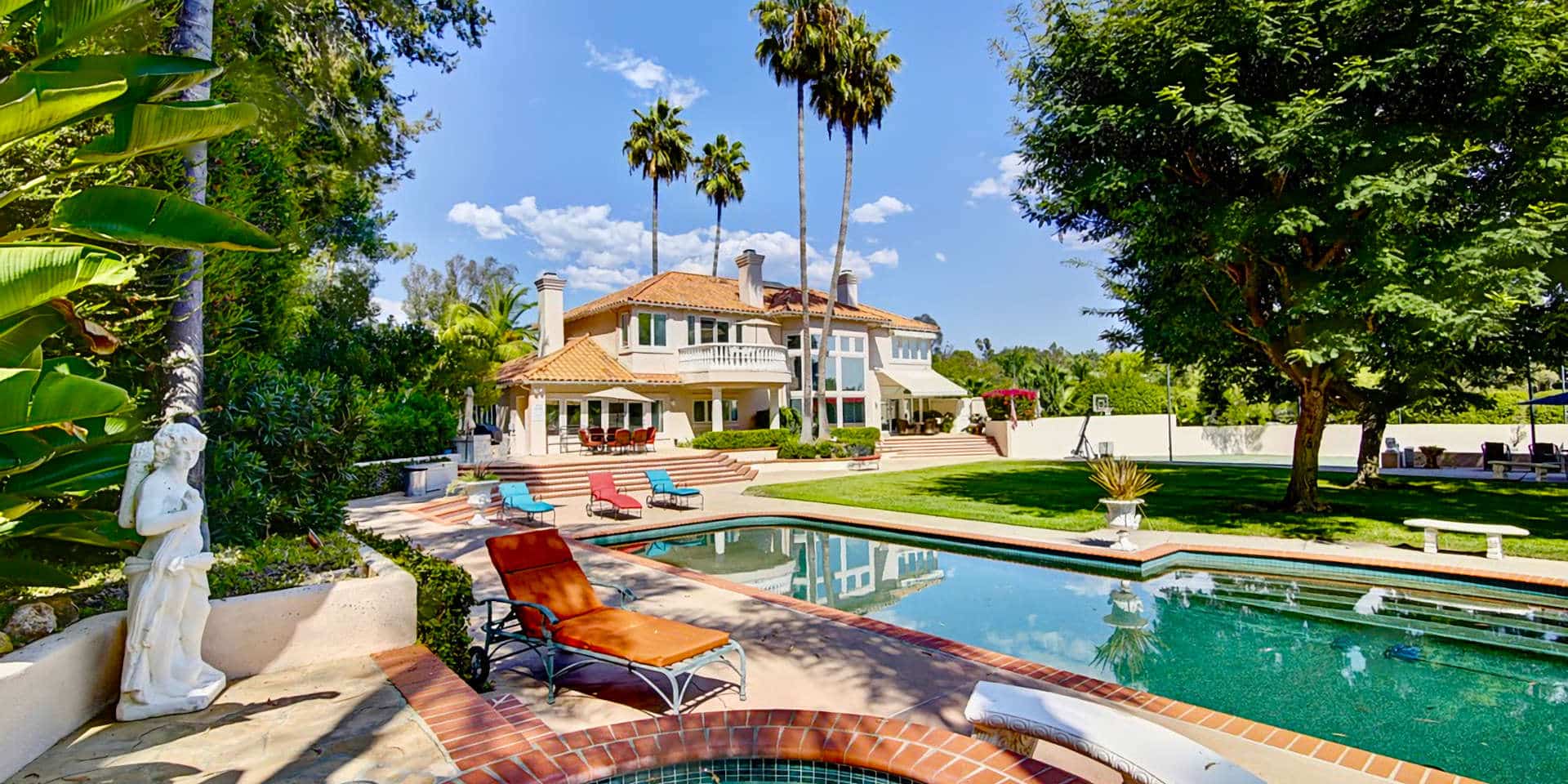 AToN Center specializes in the treatment of substance abuse & co-occurring disorders. For years, therapists, psychologists, EAPs, physicians, and other professionals in San Diego have entrusted patients dealing with addition to AToN.
AToN offers several treatment options, as mentioned above. Each client experiences a multitude of therapeutic approaches – known as holistic addiction treatment. A treatment plan is created that best fits the unique needs and experiences of the patient. Family sessions are also offered and encouraged. 
The AToN San Diego addiction treatment center uses a rational approach to treatment. It is based on scientific evidence and emphasizes taking responsibility for one's actions.
We will help your client: Each person's needs differ, so we don't use a one-size-fits-all approach.
What Sets the AToN Center Apart?
AToN Center's San Diego addiction rehab differs from other drug and alcohol treatment centers. Some of the ways we set ourselves apart in striving to achieve successful referrals include:
We provide cognitive behavioral therapy orientation in all clinical therapies and groups.
Recovery study group topics are presented and connected to SMART Recovery®, Non-12 Step rehab programs, 12 Step, and AToN Center philosophies of recovery, giving individuals knowledge and understanding of theory critical to consolidation and integration of concepts.
Our addiction rehab therapists are doctoral level AND licensed or advanced certified CD counselors.
We provide on-site detoxification services.
We have professional addiction specialists for corresponding tasks, a family psychologist for family work, a health psychologist for biofeedback, a trauma psychologist for EMDR, and chemical dependency counselors for relapse prevention.
We attend offsite exposure sessions and meetings to allow clients to heal in a naturalistic setting.
We provide private family therapy in 90-minute sessions.
If you or a loved one are in the grips of alcoholism or drug addiction and are interested in AToN Center's addiction treatment in San Diego, please email or call us at 1 (888) 930-5889.